Transparency and control over all legal processes in the company
Legal-Tech for Winners. ​
Transparenz und Kontrolle über alle juristischen Vorgänge im Unternehmen
Legal-Tech for Winners. ​
Transparenz und Kontrolle über alle juristischen Vorgänge im Unternehmen
Efficient Contract Management and Legal Processing
complon xECM for LEGAL enables companies to be agile, resilient, always online and efficient in a globally networked business world. Through the quick creation of legal cases in Outlook and by using individually configurable workflows, you can react quickly to requests and automate their processing.
COMPLON xECM for LEGAL SUPPORTS LEGAL DIVERSITY WITHIN THE GROUP
LEGAL MATTER, LITIGATION CASES, WORKFLOWS & CONTRACT MANAGEMENT
Transparency and control over all legal processes in the company
Ensure governance and compliance in the company more easily
Location-independent collaboration
Legal Matter, Litigation Cases, Workflows and Contracts
Achieve the ability to provide information more quickly across the Group
Improve daily work processes and process efficiency
Continuously improve consulting quality
Alignment with and direct access to contracts created in the business departments
Easier, safer, cost-efficient, modular, standardized, faster to use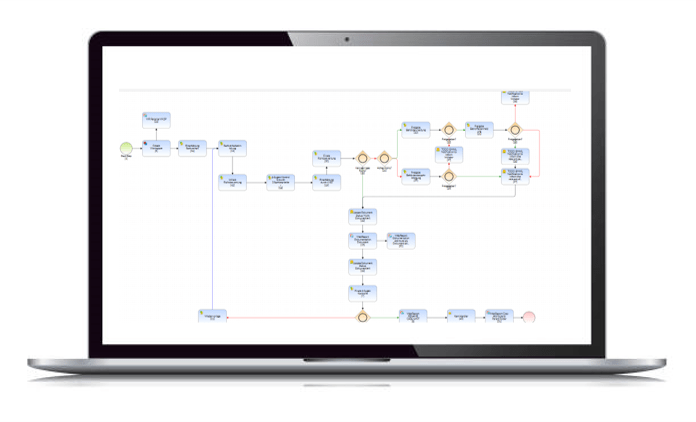 Automated file management for counselling, court proceedings and contracts
Predefined templates for Legal Matter, Litigation Cases and Contracts.
Seamless integration with filing assistant for emails and documents with Microsoft Office 365 and Teams
Powerful workflows/High performance workflows
Optimize review and approval processes through flexible, intelligent review and approval workflows. Even the most complex business processes can be automated through simple and flexible workflows to eliminate bottlenecks and avoid manual handovers (e.g. Investigation Office and DSGVO (GDPR) data breaches).
Content reporting with Excel integration complements BI tools, automated reminders provide timely information about important deadlines and dates for processes and contracts.
Comprehensive reporting
Personalized views and dashboards
All the key information you need at a glance on your personalized start page and customized dashboards. For even more convenience, you can also compile and design your own homepage.
Finding information should be as easy as possible. Features such as a "Google-like" full text search, search for clauses and metadata, personal search templates, filters, columns, options for sorting, etc. make finding information extremely fast.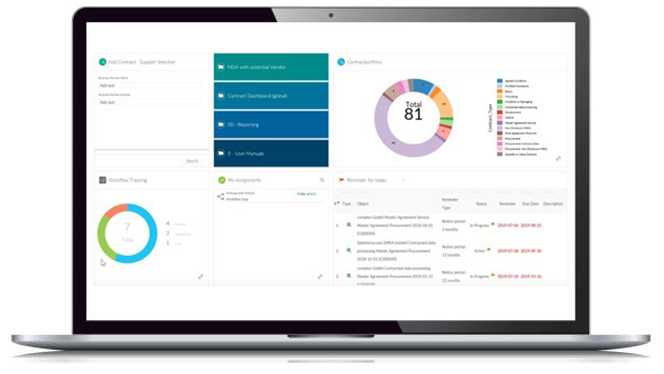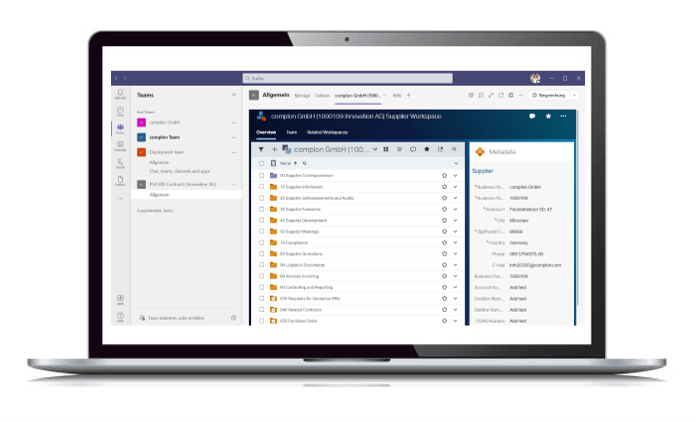 Collaboration and exchange of knowledge with colleagues and the business departments, cooperation with external law firms and business partners
End-to-end process and data model
Uniform filing structure and consistent metadata concept across all business applications as well as business partner master data management
Compliance and information security
Records Management, Legal Holds to ensure compliance with data security requirements, Security by Design and features aiding the management of personal data (GDPR)
Satisfied enterprise customers put their trust in our long-standing process, technological and integration competencies in Enterprise Content Management and Digital Contract Management. We are certified partners for well known software companies such as OpenText and SAP, and our solutions have received multiple awards, including the BME seal of quality.
Every business has its own specific requirements when it comes to digitalisation. Get in touch with us and we will find the right solutions for your needs.